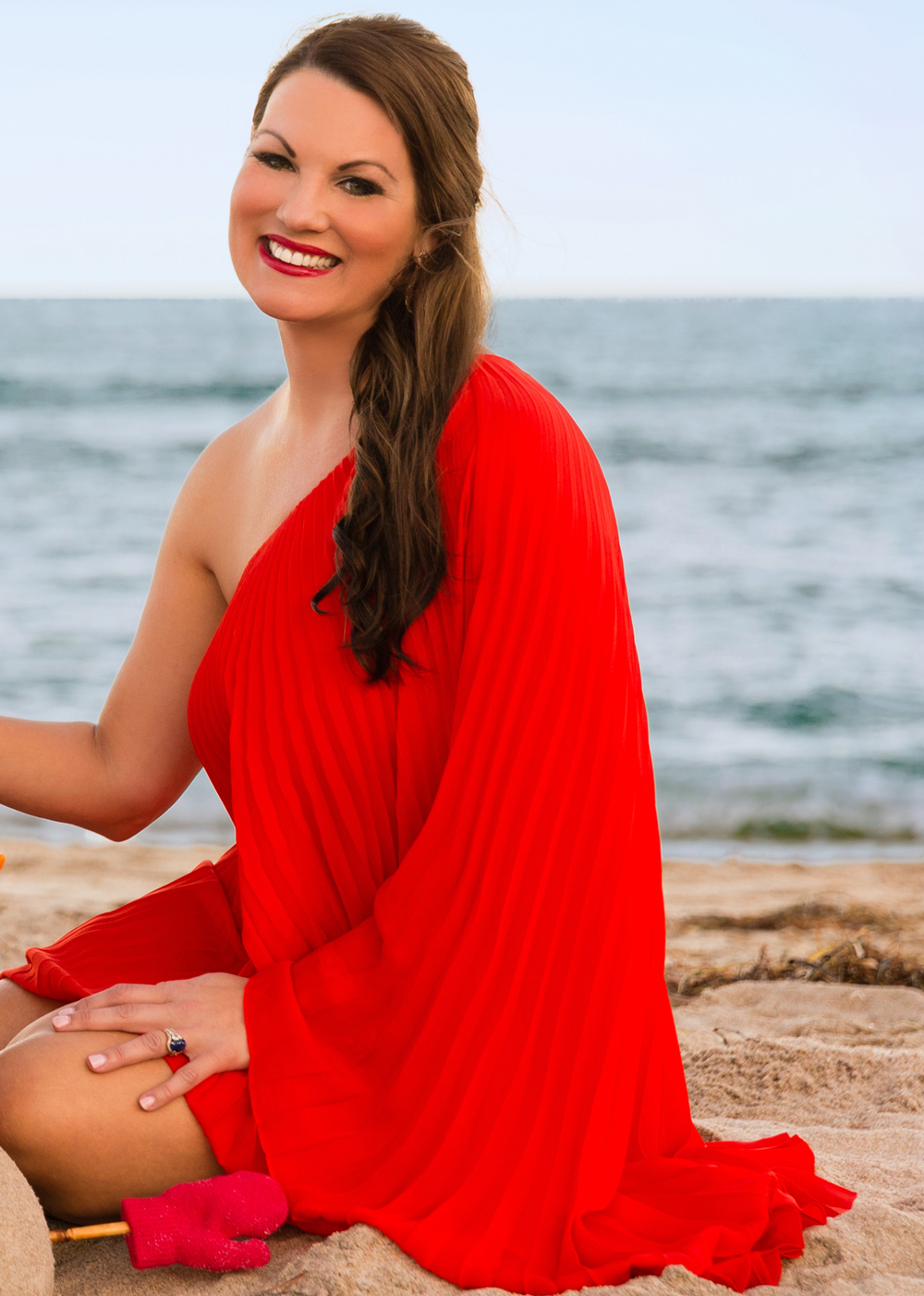 Originally from Gulfport, Mississippi, Angela Vecellio moved to Palm Beach 14 years ago after attending Ole Miss and then earning her doctorate of chiropractic at Life University. Also trained in nutrition, pediatrics, weight loss, applied kinesiology, physiotherapy, and more, Vecellio established Palm Beach Medical, a multispecialty practice where she offers a variety of services from chiropractic care to cosmetic enhancements. When not at the office, she's actively involved with the Junior League of the Palm Beaches and the American Heart Association. Vecellio and her husband, Michael, whose family construction company is also based locally, stay busy with their two sons, Tripp and newborn Stafford. They also travel regularly to family homes in Mississippi, West Virginia, Vail, and Manhattan.
Style icons: Lilly Pulitzer and Jackie O
Signature accessory: My Van Cleef & Arpels butterfly ring, a wedding gift from my husband
Wardrobe essentials: Besides a Baby Bjorn currently, a pair of gold Jimmy Choo heels because they match anything, Tkees flip-flops for the beach, a large Louis Vuitton Neverfull to carry plenty of kid and baby items, a little white dress, a stellar pair of Stephanie Kantis diamond earrings, and my Rolex because it's waterproof and keeps me on time.
Her happy place: Paris! It's my dream to have an apartment there one day.
Go-to happy hour: Echo, hands down! Michael and Jessica make the best cocktails, and the price of sushi is fabulous.
Next purchase: I'd love the Tiffany & Co. T bracelet to layer with some other bangles and bracelets I have.
Splurges on: Caviar (Mary Mahoney carries this great farmed one, Black River) and fresh flowers (tulips, roses, or orchids).
In her beach bag: Gossip magazines, sunscreen, a straw hat, sunglasses, ChapStick, water, a waterproof speaker, and almonds
Craveable Palm Beach Bite: Steak tartare from Buccan. I seriously missed it when I was pregnant.
Hidden talent: I fly helicopters! I Started when I was 15.
Movies she's seen more than 10 times: Minions and Boss Baby. My 3-year-old is obsessed.
Book she wishes she'd written: Rachael Ray's 30-Minute Meals cookbook. I always say I have her beat and can do 20 minutes or less.
Next goal: I've been working on a skin-care line and I'm looking forward to having that out soon.
Her idea of R&R Chilling on a beach somewhere with a good book and a cold drink.
Indulgence worth every calorie: The veal tortellini from Trevini Ristorante
Signature drink: Rose Champagne
Favorite place to shop locally: Amici Market is wonderful, with so many options for organic cooked food plus the organic juices and all the great produce.
Binge watches: Game of Thrones. I had to rewatch the seventh season to prepare for the final season.
Last great reads: The Art of Success: What No One Ever Taught You (But You Still Need to Know) by James Melouney
Collects: Rosaries. I have them from all over the world and all sorts of different churches. I personally never travel without one in my purse.
Game she dominates: I can play a mean Skee-Ball. Silverball Museum in Delray has old-school Skee-Ball machines—so fun for a Friday or Saturday night. My top score is 300,000.
Fitness routine: Core Evolution, Pilates, yoga, and cardio. I like a mix.
Cause she's passionate about: Anything to do with educating people on health and wellness so they have the tools necessary to get and stay healthy.
Best gift she's ever received: A rosary that was blessed by Pope John Paul II
Dream car: A 1967 Mustang Fastback in Acapulco Blue with white racing stripes
Facebook Comments