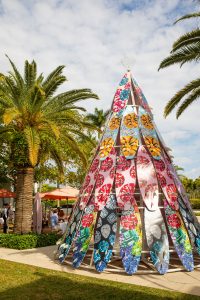 The Royal Poinciana Plaza will host a holiday collaboration with world-renowned mixed-media pop-artist Ashley Longshore beginning Friday, December 4. Longshore will create a spin on the iconic destination's beloved 30-foot-tall, 52-surfboard Christmas tree and holiday décor with a mélange of color, sparkle, and joy. The tree and décor will be on display through Sunday, January 10.
Longshore's interpretation of the holiday tree will consist of five unique images of dazzling gemstones created specifically for this installation. The vibrant and colorful images will create a tree that matches The Royal's aura of luxury and South Florida cool.
"I'm so thrilled to be creating the holiday installation at the iconic Royal Poinciana Plaza. My love of fashion and all things Palm Beach is melding into one big explosion of color, sparkle, and joy. I used gemstones as the foundation of this holiday because they are very symbolic of the year we've all endured," said artist Ashley Longshore. "It takes a lot of heat, pressure, and time to create the beauty that we adore in jewels. I just wanted to create something joyful… We deserve it. This year has been hard and since I can't give everyone a big hug, I give you heart and my art."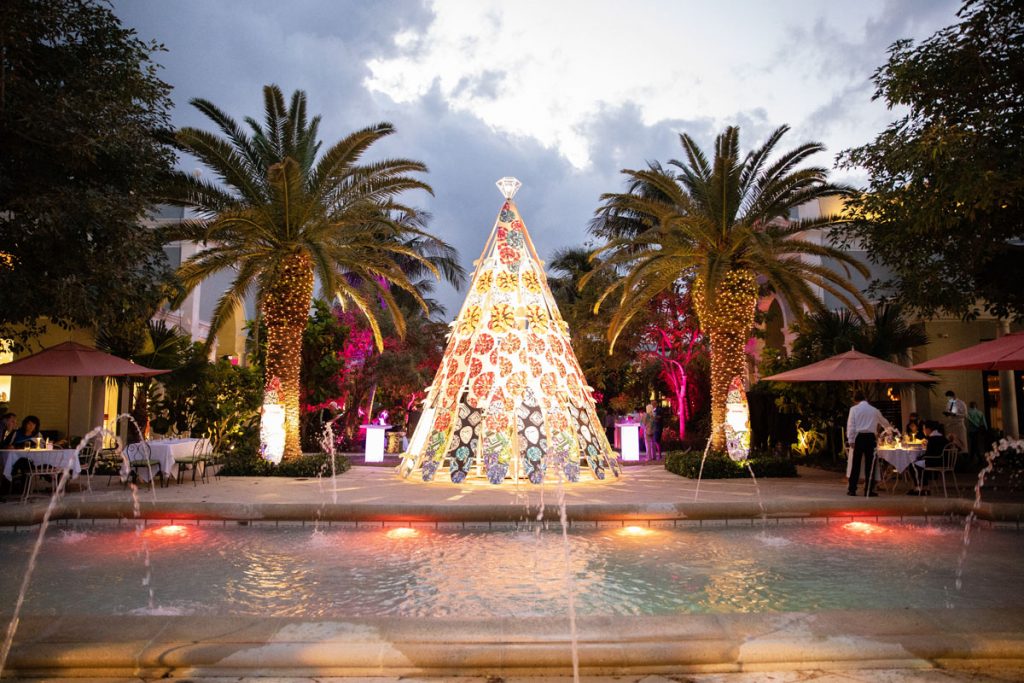 Longshore is a New Orleans-based, self-taught artist who is regarded as the "young, feminist Andy Warhol" for her contribution to pop art and the creative inspiration she finds in pop culture figures and brands.
"We are delighted to collaborate with Ashley on this grand holiday installation where fashion and art meet to bring pure joy to all who set eyes upon it," said Lori Berg, general manager of The Royal Poinciana Plaza. "The holidays will certainly look different this year, but we want to ensure they are full of hope and joy."
Facebook Comments