From biscotti and coffee to oysters and Chablis, some combinations are timelessly enjoyable. The quintessential dinner-and-a-show outing falls under that category, and several local venues successfully fuse the culinary and theatrical experience. During season, The Colony's Royal Room Cabaret sets a dinner club precedent with intimate performances paired with a nostalgic menu that recalls the '50s and '60s. This summer, pay a visit to three other establishments that evoke the same spirit.
Cinépolis elevates the excitement of watching summer blockbusters on the big screen. Located across from Harbourside Place in Jupiter, Cinépolis invites guests to relax in leather recliners following an afternoon of shopping. Reserve a premium seat that comes with waiter service and a menu brimming with gourmet bites, signature cocktails, wine, and craft beer. Try the New England lobster roll with a refreshing pale ale or, for something more luxurious, truffle fries and a bottle of Dom Pérignon. Moviegoers can also dine in the swanky lobby lounge outfitted with a full bar and flat-screen TVs.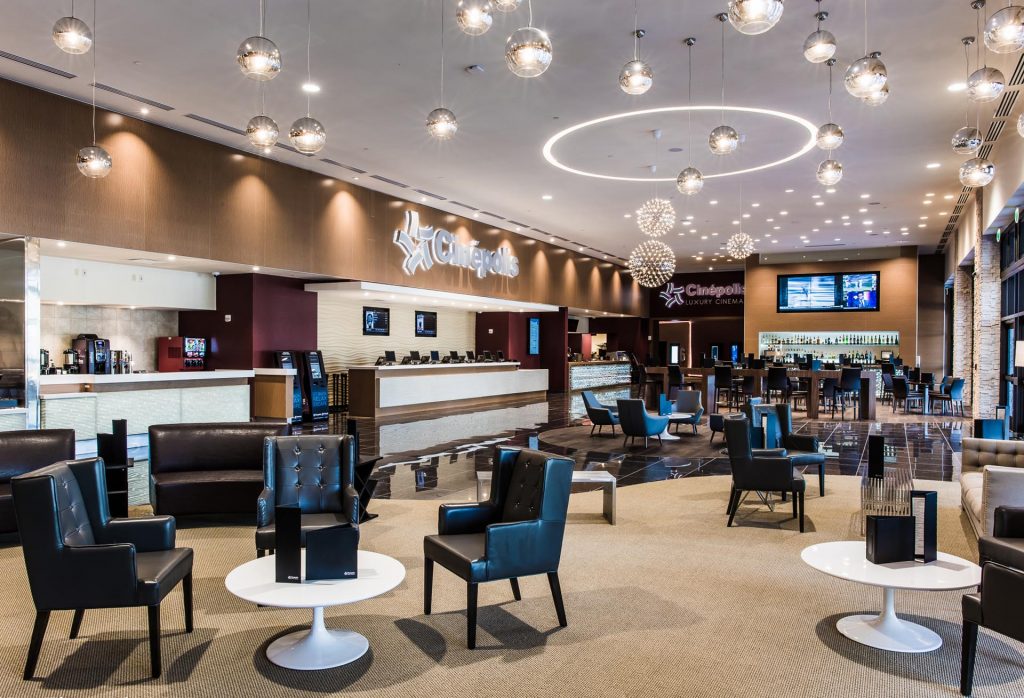 Nestled inside The Wick Theatre, the Tavern at The Wick pays homage to Tavern on the Green in Central Park, an eatery famed for its opening night fêtes. Earlier this year, the theater welcomed executive chef Marc Cela, who previously cooked at Café L'Europe, The Mar-a-Lago Club, and his family's restaurant, L'Anjou. He brings a love of French continental and country fare to the Tavern, changing his dishes frequently to complement the current show. The four-course chef's tasting menu offers an overview of Cela's unabashedly classic style, with items like vichyssoise and chocolate soufflé. Following the feast, take in one of The Wick's Broadway-style productions.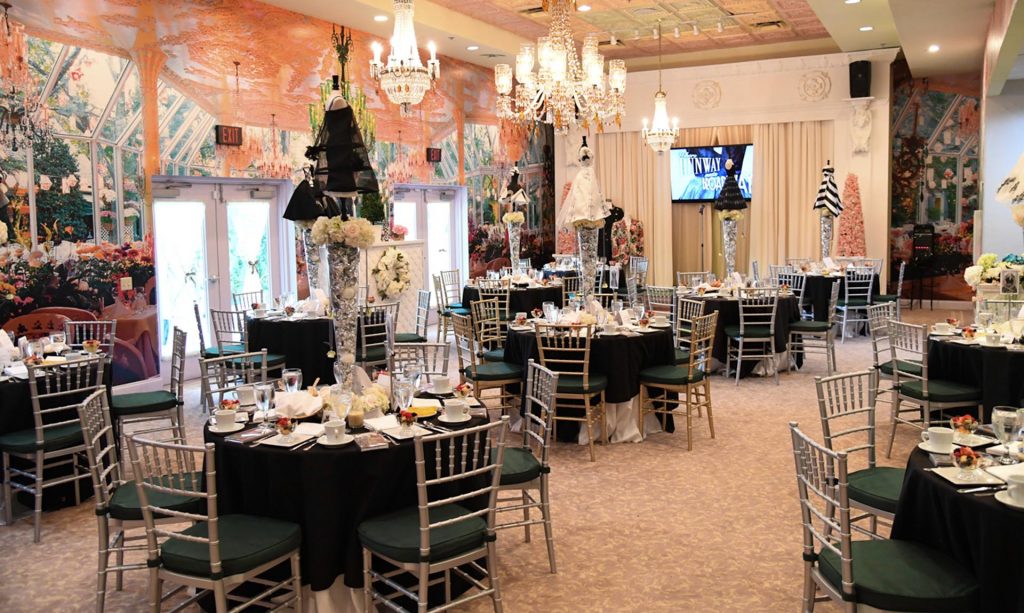 It's not often a movie theater becomes a culinary destination, but iPic Theatre and its adjoining sister restaurant, Tanzy, challenge that notion. Much like a great film, Tanzy transports guests to another world—the Amalfi Coast, in this case—thanks to chef Sherry Yard's masterful approach to rustic, seasonal Italian cuisine. Dine at Tanzy prior to the show or relax at the bar with friends while sipping one of mixologist Adam Seger's liquid nitrogen cocktails. Secure an iPic premium-plus seat for a first-class movie experience, including access to a full bar and worldly cuisine like tandoori chicken skewers with a cumin-yogurt marinade. For those who crave the classics, gourmet popcorn adds a theatrical twist.
Facebook Comments