The City of West Palm Beach has its sights set on summer. As part of its Summer in Paradise campaign, the city will stage a Global Fairy Tale Village installation on the great lawn at the West Palm Beach Waterfront. The village will comprise 12 child-size, outdoor playhouses, each painted to represent fairy tales from around the world.
Working in partnership with Habitat for Humanity of Palm Beach County, the city aims to support area artists and nonprofits through the building, decorating, and eventual auctioning of these playhouses. Participating nonprofits will be responsible for building the structure and will then be partnered with an artist, who will paint it based upon a fable. The stories will come from nine countries, such as The Boy and the Dragon from Canada and Rapunzel from Germany.
Residents and visitors will be able to tour the playhouses beginning June 7, as part of Summer in Paradise. On July 26, the houses will be auctioned off to support each corresponding charity. Other SIP programs include FlaminGO Croquet, fairy tale trivia on Tuesdays, and a create-your-own life-size fable activity.
Local artists and nonprofits interested in participating can apply online through April 10. More information and the application form can be accessed at wpb.org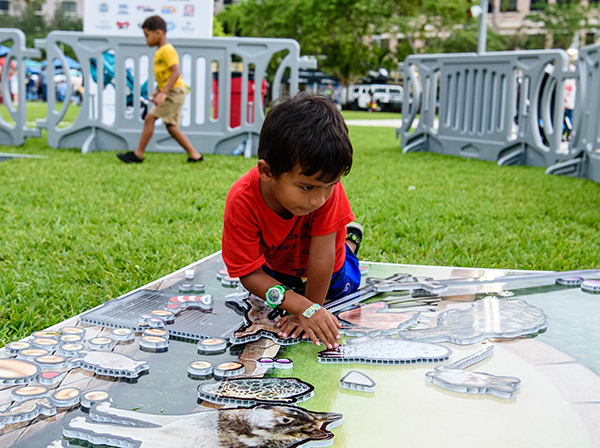 Facebook Comments