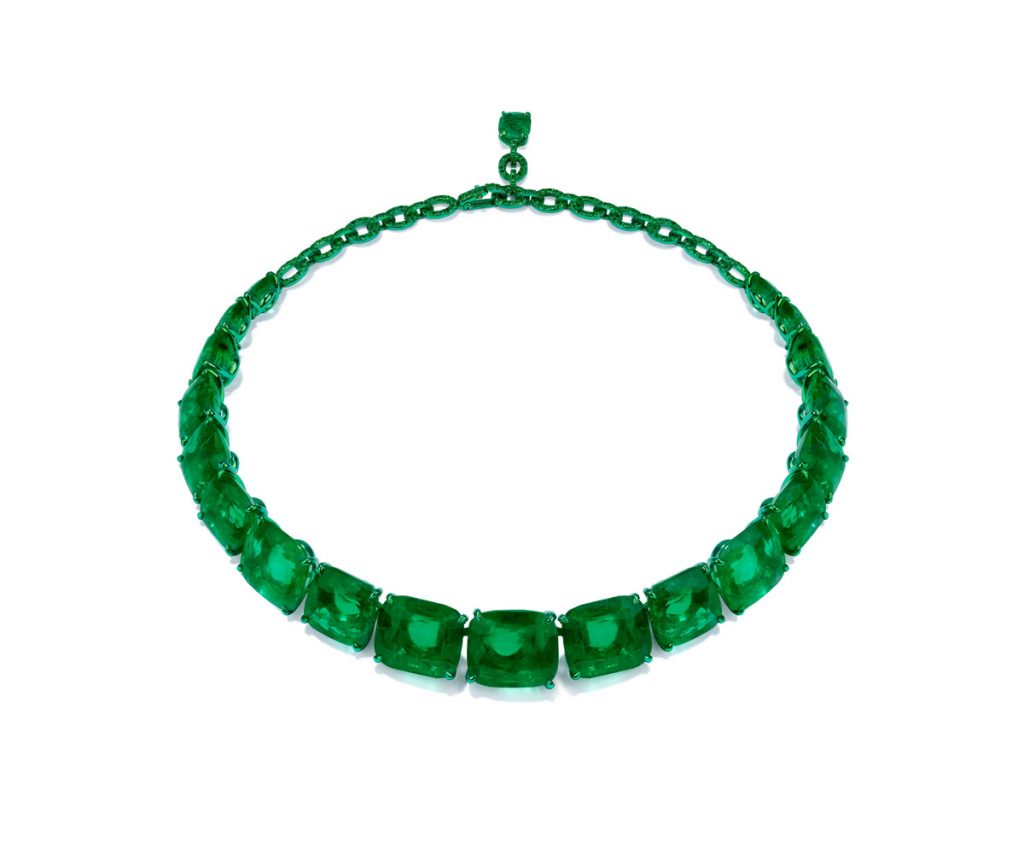 Glenn Spiro will host a private exhibition of 40 one-of-a-kind pieces at the new Sotheby's gallery in Palm Beach beginning Thursday, December 10. The Royal Poinciana Plaza gallery will showcase a luxurious curation of fine art, design, jewelry, watches, and luxury cars throughout the coming months. The Glenn Spiro exhibition will be hosted on Monday to Saturday, from 10 a.m. to 6 p.m., and from 11 a.m. to 5 p.m. on Sunday.
Headed by master jeweler Glenn Spiro, the fine jewelry house will take exquisite pieces from their majestic glass and mirrored atelier in the heart of London's Mayfair district to the exclusive exhibition at Sotheby's. The showcase will mark the first collection of their extraordinary creativity and technical mastery in Palm Beach. The house is renowned for their unparalleled privacy and unique passion for designing jewelry that doesn't conform to rules or trends–instead creating innovative, confident works of art for tastemakers around the world.
The by-appointment salon will host exhibitions of unique works. Highlights include an exceptional old mine emerald necklace set in green titanium, an extremely rare Whitney diamond necklace set on Japanese grey silk, and a pair of autumnal cognac diamond shell earrings.
For more information on the exhibition or to make a private appointment please contact email Carolyn@glennspiro.com or call +44 (0) 7983640163
Facebook Comments