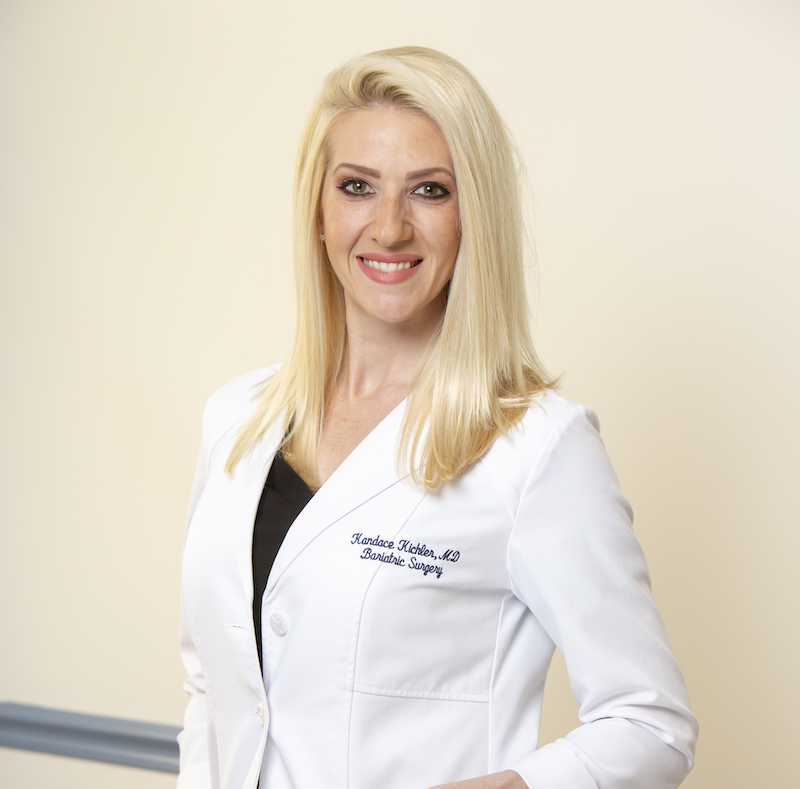 When it comes to weight loss, trust your care to someone with a comprehensive
skill set. Dr. Kandace Kichler is a board-certified general surgeon with fellowship training
in minimally invasive and bariatric surgery from Cleveland Clinic Florida. She is the medical director of bariatric surgery at JFK Medical Center. She is also an associate professor in
surgery at the University of Miami Miller School of Medicine. Dr. Kichler's practice includes medical, endoscopic, and surgical weight loss. She enjoys working with patients to design
a plan that fits their individual needs, preferences, and goals.
Kandace Kichler, M.D.
142 JFK Drive | Atlantis
561-439-1500 | slimmingsurgeon.com
Facebook Comments