Miles from Palm Beach: 523
A seamless blend of antebellum homes, prized gardens, beautiful parklands, unwavering hospitality, and lost-in-time allure, the port city of Charleston defines Southern charm. In this evergreen destination, a globally renowned food scene steeped in Low Country decadence commingles with small-city sophistication, resulting in myriad cultural pursuits for foodies, families, and history buffs.
Stay

Unpack your bags in the heart of Charleston at The Restoration, a high-end boutique property within walking distance of premier sights and culinary hot spots. Residential-style suites measure larger than most city apartments and boast exposed brick walls, restored wood floors, kitchenettes, and barn doors leading to colossal bathrooms. Both the suites and common spaces speak to Charleston's past in the horse trade, as seen in equine-themed sculptures, design flourishes, and photographs by artist Gately Williams. The Restoration also abounds in grand amenities uncommon in similarly sized hotels; think a swimming pool, an in-house coffee bar providing complimentary morning joe for guests, passes to a nearby full-service gym, and an excellent rooftop bar and restaurant. In total, the property exudes style, warmth, and luxury, everything one could covet in the South's coolest city.
See + Do
Historic homes, gardens, and parklands tell some of Charleston's most colorful stories. Sojourn to Magnolia Plantation and Gardens and venture through an untamed, Romantic-style, 464-acre garden dotted with 900-plus varieties of camellias and triangular flowerbeds dating to 1680. At Middleton Place, admire America's oldest landscaped gardens, inspired by the classic work of André Le Nôtre of Versailles and Vaux-le-Vicomte fame.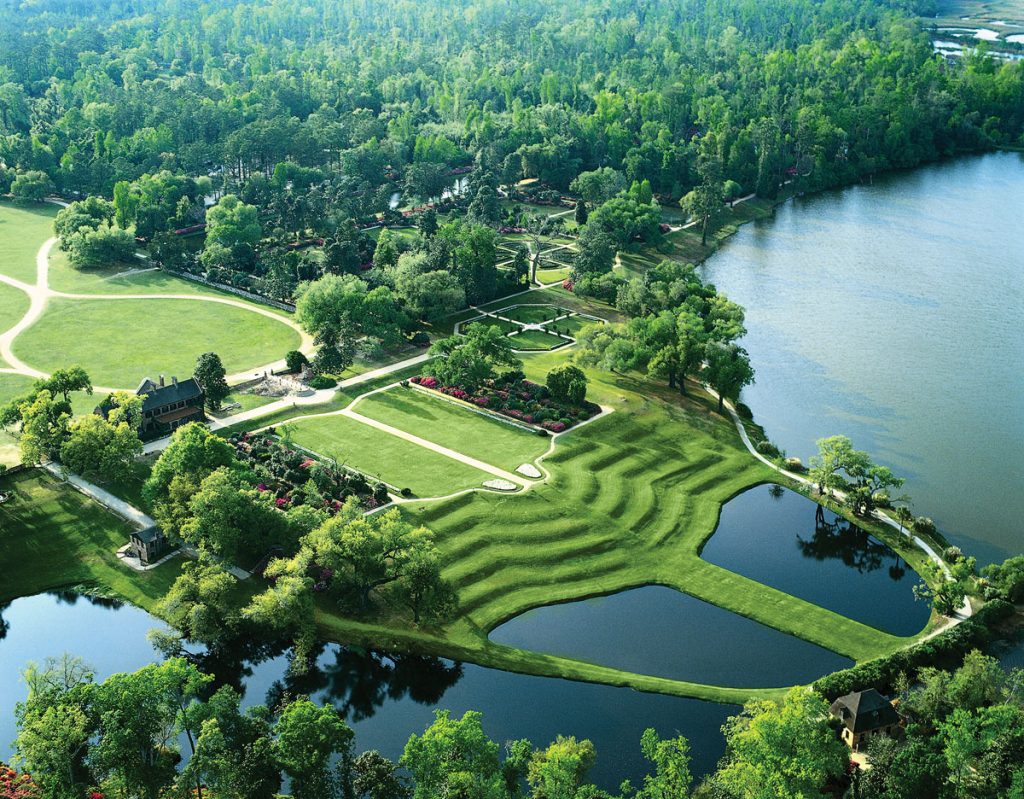 Take a docent-led tour of the Nathaniel Russell House, a distinguished antebellum family home that has been restored to its 1808 luster. Follow this with an American history lesson at the Heyward-Washington House, where Thomas Heyward Jr., a lawyer and signer oaf the Declaration of Independence, hosted George Washington on his presidential tour of the South.
To experience America's rich past outdoors, drive to Sullivan Island. You'll feel worlds away from the bustle of Charleston's King Street when navigating this barrier island and exploring Fort Moultrie's restored armaments, a chronicle of the country's seacoast defense beginning with the American Revolution and ending with World War II. The best part? Moultrie's cannons peer over beaches that are idyllic for barefoot ambles.
Eat
Charleston's experiential gastronomy is unveiled at its top restaurants. For elevated Southern cuisine, reserve a table at Circa 1886, where the talented chef Marc Collins reimagines South Carolina fare using regional ingredients and taking cues from forgotten dishes of decades past. A recent multicourse dinner featured a red-skinned peanut "one pot" stew; pickle fried flounder over broccoli mac and cheese; and a butternut squash cake topped with blackberry wojape, a sauce with roots in Native American culture.
At the legendary family-run steak house Halls Chophouse, give in to your carnivore cravings with more than a dozen wet- and dry-aged steaks. Equally impressive are the locally influenced seafood selections such as jumbo shrimp with stone-ground grits and sides of sweet-and-sour collard greens and pepper jack creamed corn.
For a more casual neighborhood affair, lunch at Basic Kitchen, which transforms seasonal produce and wild-caught seafood into simple but sublime plates, including spicy cauliflower "wings" and a local shrimp and vegetable salad. Another day, feast on mezedes, gourmet burgers, and dangerously delicious baked goods at locavore favorite Butcher & Bee. Or dine alfresco on farm-to-fork greatness at The Park Café, where menu highlights range from a messy but amazing fried egg sandwich to a salad showcasing the region's greens, herbs, and veggies.
Don't Miss: Charleston's wildly popular rooftop bar scene peaks at The Watch Rooftop Kitchen and Spirits. Choose from two expansive terraces with bird's-eye views of downtown and a creative drink menu of house-bottled libations and handcrafted "pouch" sips (imagine Capri Suns filled with summery artisan cocktails).
Facebook Comments