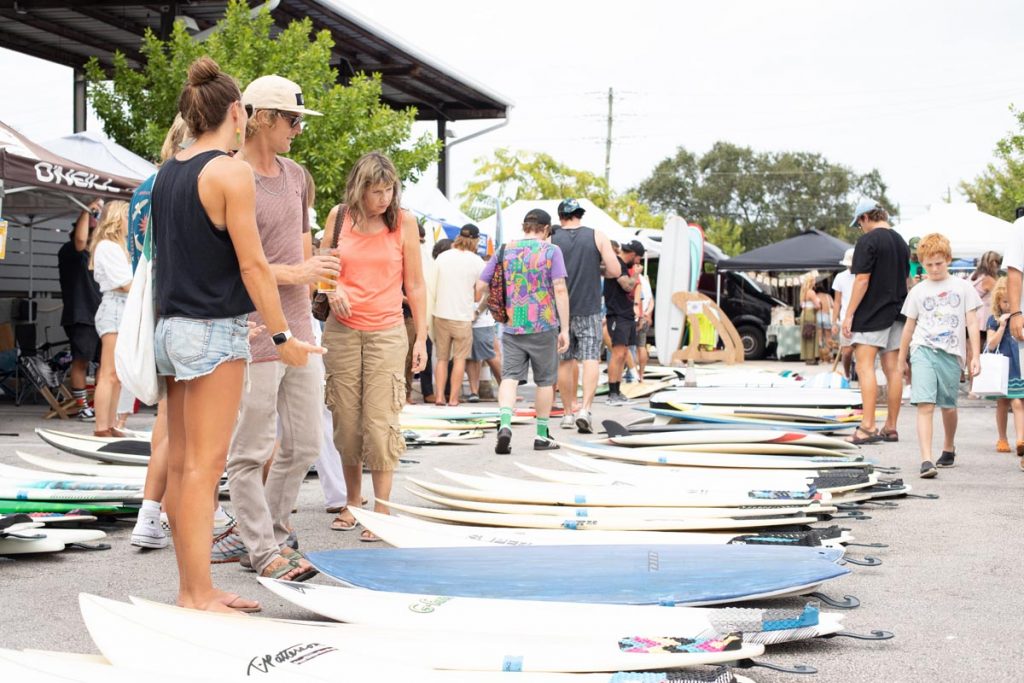 Mark your calendar and wax your surfboards! The third annual Surf Swap Festival & Flea will ride the wave into the Warehouse District's Grandview Public Market in West Palm Beach on October 7, from 12 to 6 p.m.
The market boasts the hottest gear, apparel, and must-have accessories to fuel every surfer's wave-riding dreams. Featured shapers include Stoke Surfboards, Catherine Girard Surfboards, Btown Boards, and Ritto Surfboards. Vendors will include Gypsylife Surf Shop, Surf Snakes, Surfybirdy, Puka Maui, East of 1, Gurferlady, IggyPazz, Tidal Soul, Surfboard Broker, Kelly Hagen, Soul Creations, Earth Eye Jewelry, Retro Mermaid Shop, Highertides, and Greenroom Gardeners.
In addition to the shopping, guests will enjoy live musical performances by Blessing, Mild Wild, Brett Staska, Barefoot Mailmen, Johan Danno, Matt Walden, from 1 to 5 p.m. The next musician will take the stage every hour, on the hour.
Complimentary valet parking is available on Elizabeth and Clare Avenues daily starting at 11 a.m.
Facebook Comments