The architects of Worth Avenue imbued the haute thoroughfare with quaint courtyards known as vias. Next time you're strolling the avenue, be sure to meander down these charming nooks.
Via Parigi
The closest via to Cocoanut Row, Via Parigi welcomes passersby with a lush archway that leads to a Mediterranean-inspired oasis. The same Old World luxury is palpable at stores like Cashmere Palm Beach and Il Papiro, which specializes in handmade paper goods sure to please all calligraphers.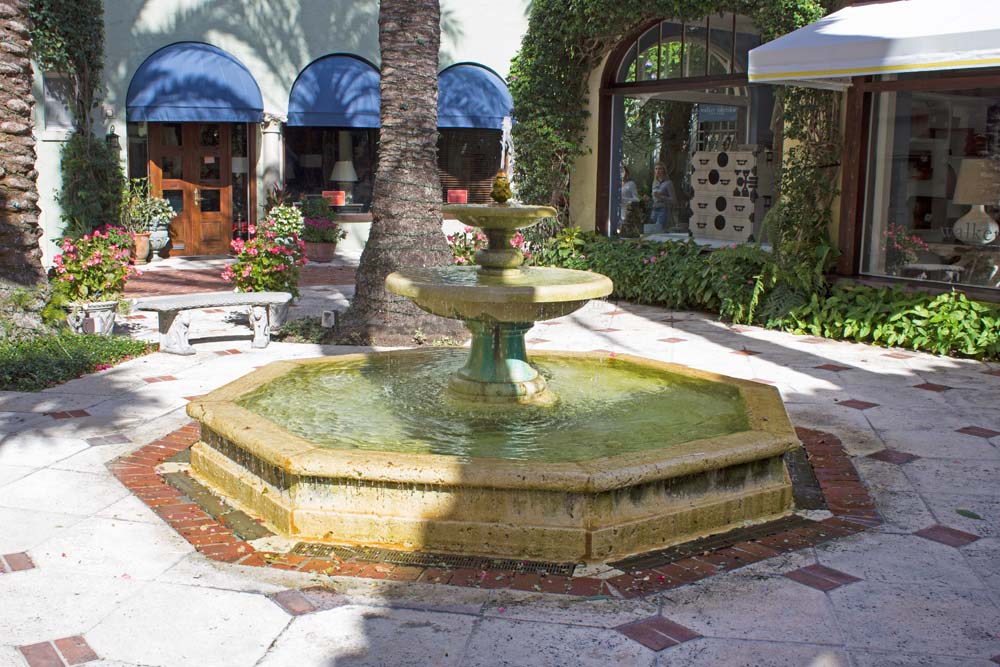 Via Mizner
Listed on the National Register of Historic Places, Via Mizner was once home to Addison Mizner, who designed the five-story apartment that anchors the via. Today, the courtyard consists of stores, private residences, and popular restaurants like Renato's and Pizza Al Fresco.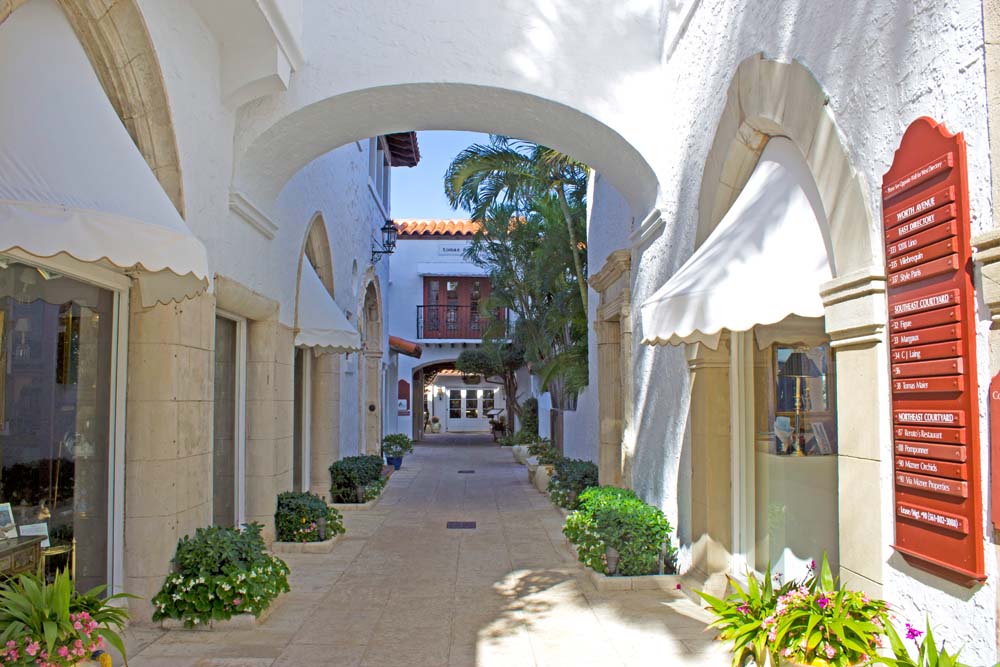 Via Roma
Via Roma is known locally for its stunning skylight and enclosed galleria. Retail wise, it's in a state of flux. Stuart Doppelt, owner of H.T. Stuart and Co., has purchased three shops inside the via and plans to fill it with commerce as vibrant as the environment.
Via Demario
This via is shaded in palms, speckled with fountains, and covered in romantic overhead walkways. Our favorite way to spend an afternoon in Via Demario? Grabbing a casual lunch at Café Delamar before trying on pair after pair of handmade sandals at Via Capri, 34.
Via Bice
No visit to Via Bice is complete without dining at Bice Ristorante, known for its decadent Italian cuisine. Aesthetically, this via is celebrated for its baby blue entryway and a famous armless statute.
Via Encantada
Arguably the quirkiest via of them all, Via Encantada sports bright staircases that connect its two stories. Island institution Calypso St. Barth beckons shoppers to explore this recess accented with whimsical chandeliers and technicolor decor.
Via Mario
Moving over to the south side of Worth Avenue, Via Mario is a veritable hidden garden of visual delights. Its main resident is florist Tom Mathieu, beloved on the island for his colorful creations and unflappable good taste.
Via Amore
Second only to Via Mizner in name recognition, Via Amore sports three entrances and a plethora of eye candy. Its sculptures of children at play and pigs peeking into garbage receptacles exude a carefree atmosphere. Enjoy a bite at Café Flora or simply relax on a bench until sunset.
Facebook Comments