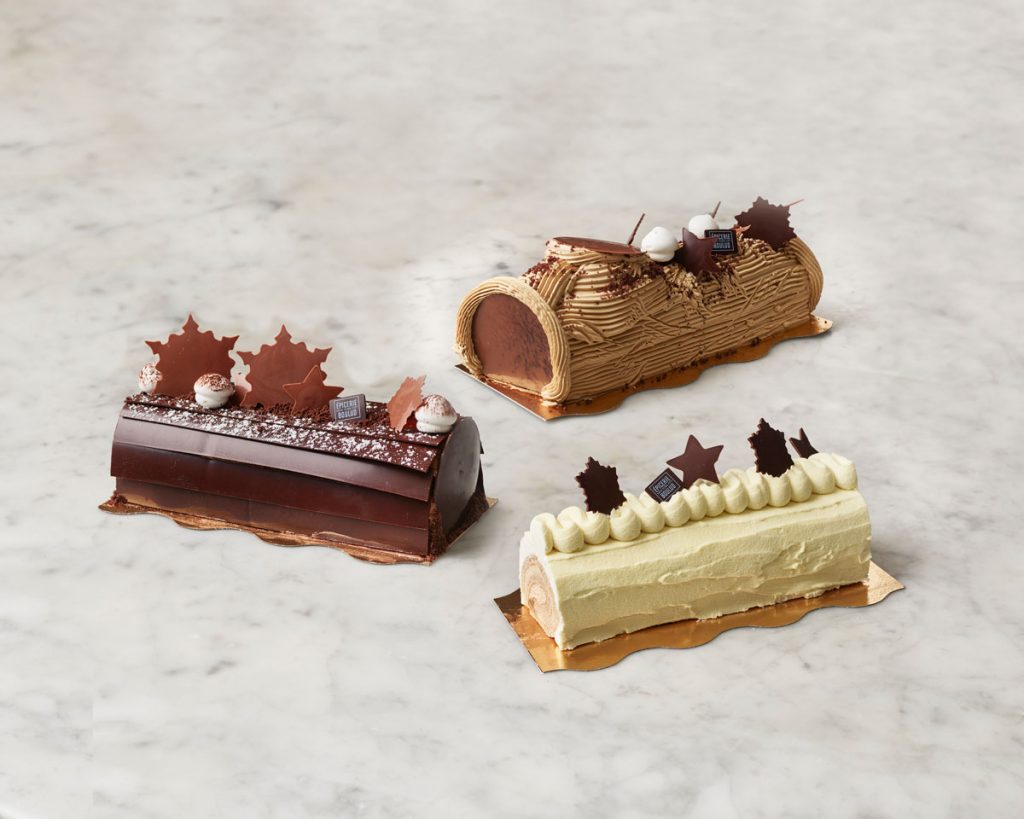 Few yuletide sweets are as festive, beautiful, and delicious as the French bûche de Noël.
Translated to Christmas or yule log, these cakes have roots in the medieval era, when families would light a log on Christmas Eve. The logs were often decorated with berries, greenery, and the like before being set on fire, with the hopes that they would burn through the New Year.
As hearths became less common in homes, the log evolved into a treat traditionally made of some sort of rolled sponge cake and buttercream. Come Christmastime, modern French pastry chefs revive the age-old cake, adding unique ingredients and decorating them with wintry accents.
In Palm Beach, Julie Franceschini, executive pastry chef at Café Boulud at The Brazilian Court, whips up the bûche de Noël in three flavors: framboise and citron vert; chocolat and noisette; and fruit de la passion and noix de coc. The cakes serve six to eight people and cost $56 each. They are available for pre-order by December 20, with pick-ups from December 23-25 between 9 a.m. and 5 p.m.
Facebook Comments