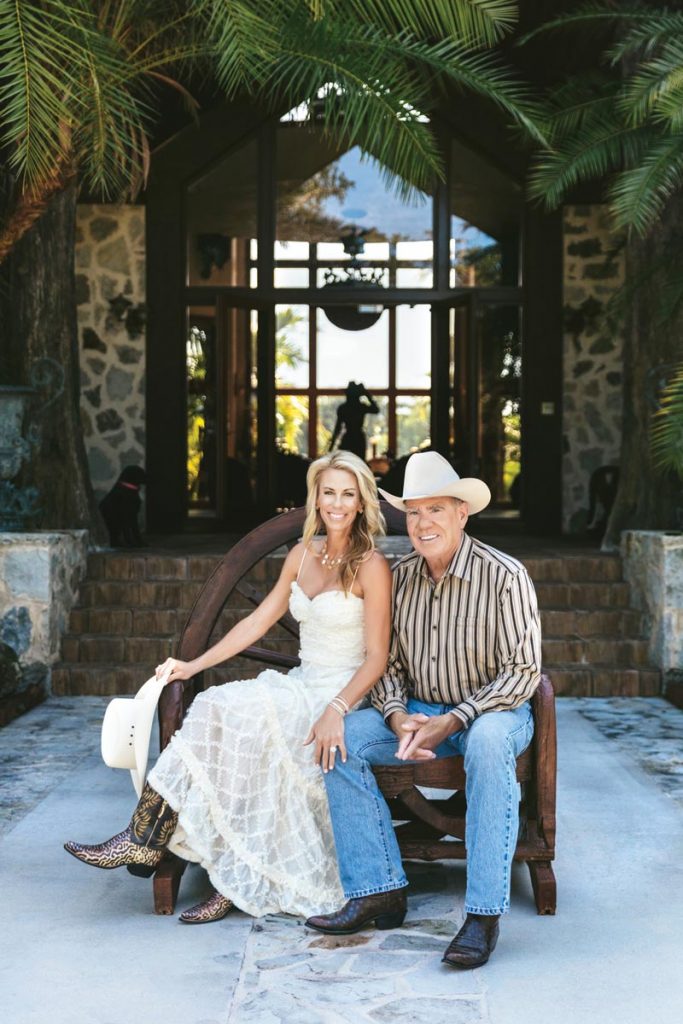 It's well before sunrise and Byron Russell is halfway through the stack of delivery truck performance reports piled on the kitchen counter of his Jupiter home. With coffee mug in hand and Jet, the family's black lab, curled up at his feet, the unassuming patriarch of the Cheney Brothers family business—a broadline distributor that boasts more than $3 billion in annual sales—is focused on one thing: upholding a commitment to professional excellence three generations in the making. 
In 1925, Byron's maternal grandfather, Joe Cheney, started his West Palm Beach–based business delivering eggs and butter sourced from local farmers. His first customer? The Breakers Palm Beach. Byron now serves as chairman and CEO of Cheney Brothers, but he got his start as a teenager, working inside his grandfather's warehouse at 420 Claremore Drive, sweeping floors and loading and unloading trucks. "It was a small, hot, narrow building with a low ceiling; our refrigeration room was only 10 by 10," he recalls with a laugh.
The reports that now churn from his home printer tell a different story. They reflect a massive inventory of more than 17,000 different fresh and frozen foods and dry goods that are delivered via a fleet of 1,100 tractor trailers coordinated from 2,750,000 square feet of distribution space. In all, 10 facilities throughout the Southeast ship to 140 countries.
Like a conductor, Byron orchestrates it all. "Are we ahead of schedule or behind? Do I need to put more people or resources in a certain area?" he asks managers overseeing transportation, routing, and warehouses, followed by calls to the presidents of his 10 divisions. "It's a balancing act," he says. 
And that's all before 6 a.m.
Homegrown History

 
Growing up in the small farming town of Ellaville, Georgia, in the early 1900s held little promise for Joe Cheney and his brother, Bill. After graduating college and marrying, Joe found work with a small financial company before setting his sights on building a food distribution business in West Palm Beach. Although his brother opted to stay behind, the Cheney Brothers name stuck. 
"My grandfather was an extraordinary man with a tremendous work ethic," Byron says. "He was all about church, family, and work; very conservative and humble with no gray area in his life, which those around him respected."
Joe and his burgeoning company encountered hardships early on. Three years after he founded Cheney Brothers, a category four hurricane slammed Palm Beach County. The Great Depression came the following year. "I honestly don't know how he saw the future of this business," Byron notes. "But that's what his generation did. They were innovators who just figured it out."
The Cheneys had one child: a daughter named Claire. While studying at the University of Florida, Claire met and later married Joe Russell. Together they had two children: Byron and his sister, Lauree. 
"My mother was very dedicated and supportive," says Byron. "She was a social butterfly who involved me and my sister in everything. My father was very successful in the insurance business, but he was all about hunting and fishing, which I loved too." 
Although Byron knew early on that he had a future at his grandfather's company, he questioned if he was cut out to be in a corporate environment. To this day, he prefers blue jeans, T-shirts, and cowboy boots to a suit and tie. More importantly, he wondered if he could keep pace with his grandfather's work ethic. There was one thing he knew for certain: "If I was going to earn his trust, I had to be the first one there at 4 a.m. and the last one to leave." 
After graduating from Stetson University with a degree in business administration, Byron joined the company as a buyer and warehouse manager in 1976. But then, Joe suffered a stroke in 1981 at age 80 and Byron stepped up as CEO. The family business, which had grown to $10 million in annual sales by that time, was now in the hands of the founder's 28-year-old grandson. 
The Cheney Brothers mantle was a massive responsibility, especially at a time when the marketplace—and the world—was expanding at an epic pace. It was vital that Cheney Brothers do the same. 
"My grandfather was probably the most conservative person I've ever met," says Byron. "He wouldn't extend credit to anyone, even though it was a necessary part of business. But I understood. He grew up during the Great Depression, in a world that was very different. I'm conservative too, but I'm significantly more aggressive than he was, which is what the company needed. It's a high-volume, low-margin business. In our industry, you grow or get absorbed."
By 1997, as annual sales reached $85 million, the company moved into its first mega distribution center in Riviera Beach. A decade later it adopted a state-of-the-art logistics system to track every aspect of transportation—from freezer and refrigerator cabin temperatures, to delivery times and DOT compliance regulations. The latest addition to the Cheney Brothers operation is a 53-acre, 375,000-square-foot distribution center in Port St. Lucie that will accommodate overflow from the Riviera Beach location, which Byron never believed they could outgrow.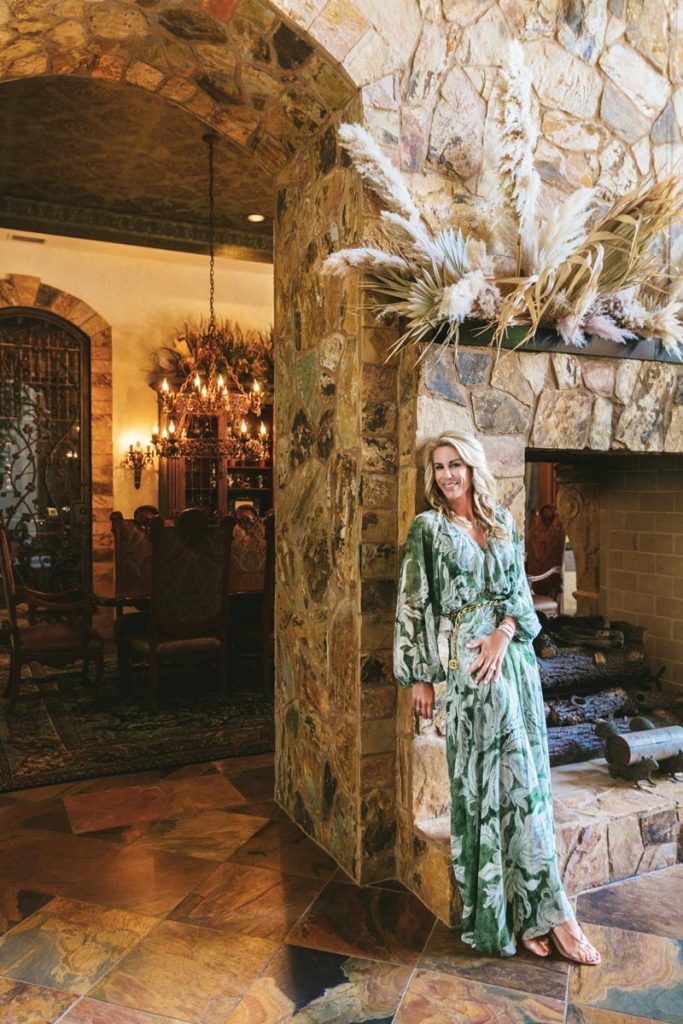 A Winning Partnership
Byron's wife, Laura, oversees the company's corporate giving and philanthropy, which the couple travels extensively for, along with visits to customers old and new. It's a role that comes naturally for the Tallahassee native, who grew up in a politically active family that prioritized connecting with and helping others. 
"My dad worked in the legislature while my mom was vice president for student affairs at Florida State [University], so I understood the importance of building relationships, which shaped my own life's purpose," says Laura. After she graduated from FSU, she began working at the Florida Senate, serving with Senate President Jeff Atwater and Senator Ellyn Bogdanoff. "I remember driving with Senator Atwater to meet with every municipality in our district and learn what their needs and concerns were," she continues. "On the ride back, he'd call whatever agency could help with that issue. We weren't waiting on anything. We were connecting with people and fixing the problems."
Fast-forward to today, and Laura is en route to the Palm Beach County Food Bank to check on the 23,000-square-foot commercial community kitchen and produce processing facility that Cheney Brothers designed; it is scheduled to open by the end of this year. Laura serves as development chair on the board of directors for the Lake Worth–based food distribution hub that provides for more than 100 agencies serving tens of thousands of children, families, and senior citizens.
"We'll be able to source and store produce from the Belle Glade area and provide hands-on culinary training for students at our 150 partner agencies," Laura says of the new facility. "The Food Bank is like a mini–Cheney Brothers, so it was a natural fit for us to be involved. It's not so easy because you're dealing with food, not tires. How you handle it, how you store it, its shelf life—you need a full team and infrastructure on board to not only get food to people, but to do so safely."
"Laura is very connected to the community and a wonderful champion for hunger relief," says Jamie Kendall, CEO of the Palm Beach County Food Bank. "Her career in politics has made her an effective advocate for the 158,000 people in our county who don't know where their next meal is coming from, 53,000 of them children."
Florida's Natural Resources

 
As Florida natives and lifelong outdoor enthusiasts, the Russells are also passionate supporters of the Fish & Wildlife Foundation of Florida, the state's largest private funding source for youth-focused outdoor education. The nonprofit foundation works with the Florida Youth Conservation Centers Network, a consortium of more than 300 private and public partners, to provide outdoor experiences to more than 284,000 children and teens.
"I'm a firm believer in getting kids away from their telephones and technology and into the woods and onto the water with their families and friends," says Laura, who serves as vice chair of the Fish & Wildlife Foundation of Florida's board of directors. "We build youth camps that foster outdoor recreation to get kids exposed to the wilderness, hunting, and fishing—to learn these skills so they don't slip away."
Fishing has long been a bonding activity for Laura, Byron, and Byron's daughters from his first marriage, Skyler and Regan. They often sneak away for a day at sea aboard their 80-foot sportfishing boat; when the girls were adolescents, it was an especially effective way to guarantee some quality time together, says Laura. She and Byron are both accomplished competitive anglers, with Laura recently becoming a member of the International Game and Fish Association Royal Slam Club after landing all nine billfish species in under six months.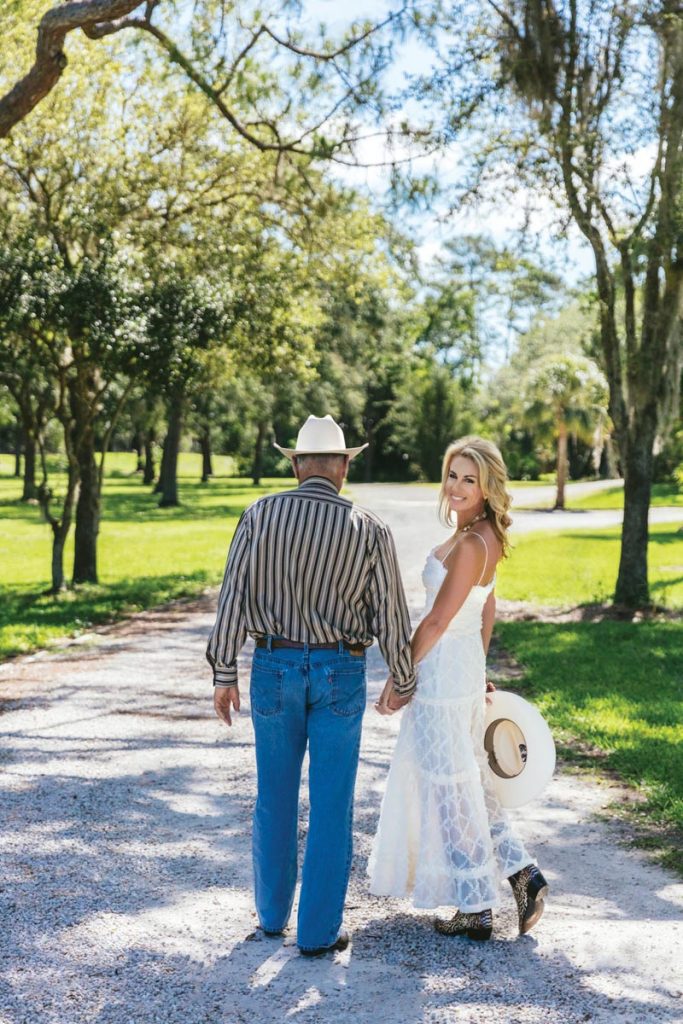 During the cooler months, the Russells spend weekends hunting turkey, deer, and duck on their 15,000-acre hunting lease in nearby Okeechobee. Shared with five other families, the property is a veritable wonderland of wildlife: glistening lakes surrounded by Spanish moss–laden oak hammocks ideal for grazing cattle and hogs. "Being out there in the predawn hours, watching the world wake up, there's nothing like it," says Laura. 
A self-described gym rat, Laura is also a dedicated endurance athlete. She bested her own record by running a 50-kilometer race last year. She also takes part in the annual 29029 Everesting challenge, when participants hike the elevation equivalent of the world's highest mountain over 36 hours. "We're a very like-minded group of crazies that climb a mountain together," Laura shares with a laugh.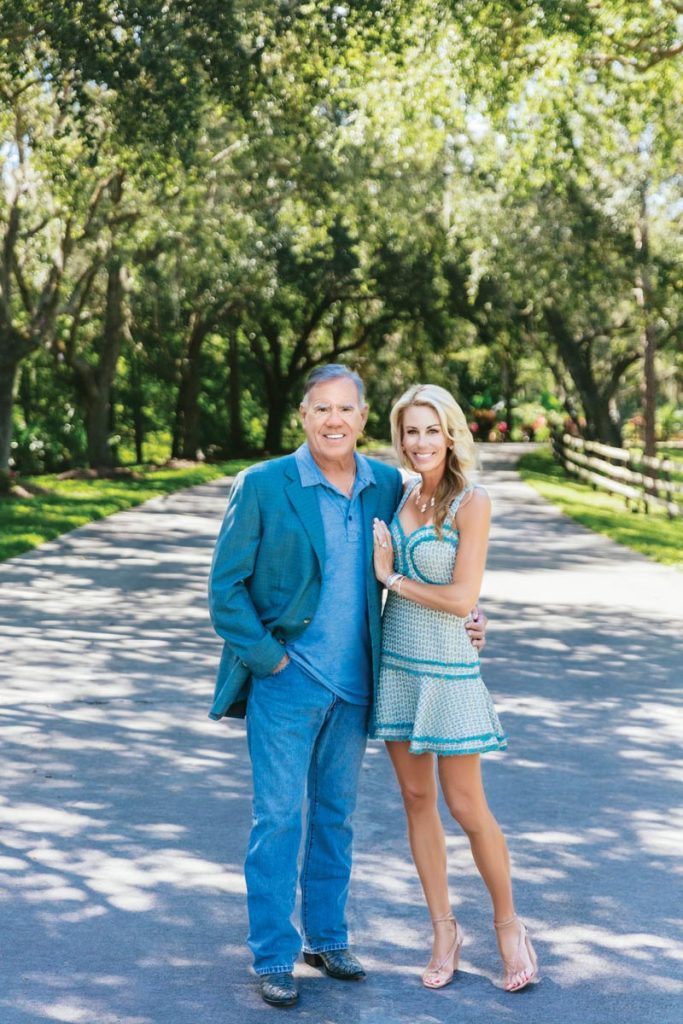 The Future
Reflecting on nearly a century of success, Byron has stayed true to the promise made long ago to follow in his grandfather's footsteps and protect the integrity and future of the Cheney Brothers name.  
"What truly drives many family businesses is the sense of connection and identity that everyone feels," Byron says of his 3,000 employees and the next generation poised to follow suit: daughters Skyler and Regan, and nephews Cheney, Kyle, and Shane. 
"I'm more hands-on and committed than ever to ensure the legacy that my grandfather worked hard to build," he continues. "Because of him, we have a phenomenal team of people who are committed to excellence. I feel an obligation to those people and their families, many of whom have been with us for a very long time. I've seen what happens to companies that sell out. Everything changes and people disappear." 
"Byron has passion for everything he does, whether it's putting together a fishing team or running the company," says Laura. "He's an incredibly humble person, especially considering all that he's accomplished. With Byron, you know what you're getting with a handshake."
As for Cheney Brothers' long-term plans? "It's simple," Byron says with his trademark candor. "We look at where we are this year and ask, how we can do better next year?" 
Facebook Comments