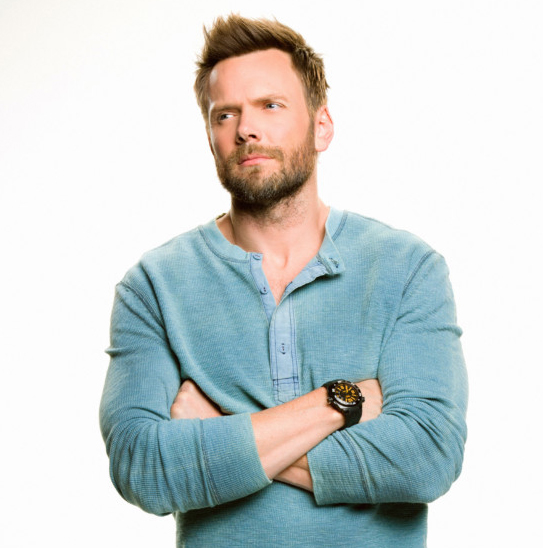 Highly sought-after comedian Joel McHale is swinging through various venues in South Florida as he travels the country on his 2018 stand-up tour. Best known for his role as Jeff Winger on the NBC comedy series Community, McHale is also widely recognized as the longstanding host of E!'s The Soup, and can be seen in the Netflix series The Joel McHale Show with Joel McHale. PBI caught up with McHale prior to his November 9 performance at Seminole Casino in Coconut Creek. Here, we highlight five facts to know before the show.
1. The snark is second nature.
The E! star is much like his fans would imagine: witty, sarcastic, and unapologetically blunt. His personality mirrors his TV persona as host on shows like The Soup and The Joel McHale Show with Joel McHale.
2. He played college football and graduated with a master's in fine art.
The funnyman's 6-foot-4-inch stature undoubtedly met the physical requirements to play football at the University of Washington. Simultaneously, he took part in the school's Professional Actor Training Program. When reflecting on his two passions, he notes, "They [acting and football] are one in the same. Except, one requires more makeup and more head injuries—I'm referring to acting when it comes to the head injuries."
3. McHale was featured on an episode of Diagnosis Murder.
When asked what he would consider the highlight of his career, McHale instantly references his 2001 appearance on the television drama Diagnosis Murder. "I never met Dick Van Dyke, but he was on the show," says McHale. "I was murdered in the first five minutes; I'm still pissed my character didn't win that scuffle."
4. His social media channels are authentic to the core.
If you search for McHale on platforms like Instagram and Twitter, you might notice that his feeds appear less revised than other Hollywood stars of his staus. His Instagram profile photo is that of a deranged pug, and per McHale's recent Twitter activity, he declares he will be bringing live gators to his performance at Seminole Casino in Coconut Creek. "I travel with 12 live alligators," he adds. "It's been very expensive and dangerous."
 5. He declares South Florida to be a "magical place."

"I think the first time I went to Miami was in 2002," says McHale. "The fact that you can drink on the beach is a revelation. It's like being in Mykonos or something." When asked if we would ever find him vacationing in the Palm Beaches, McHale replies, "Absolutely. I may even take off the day I'm scheduled to perform."
Facebook Comments