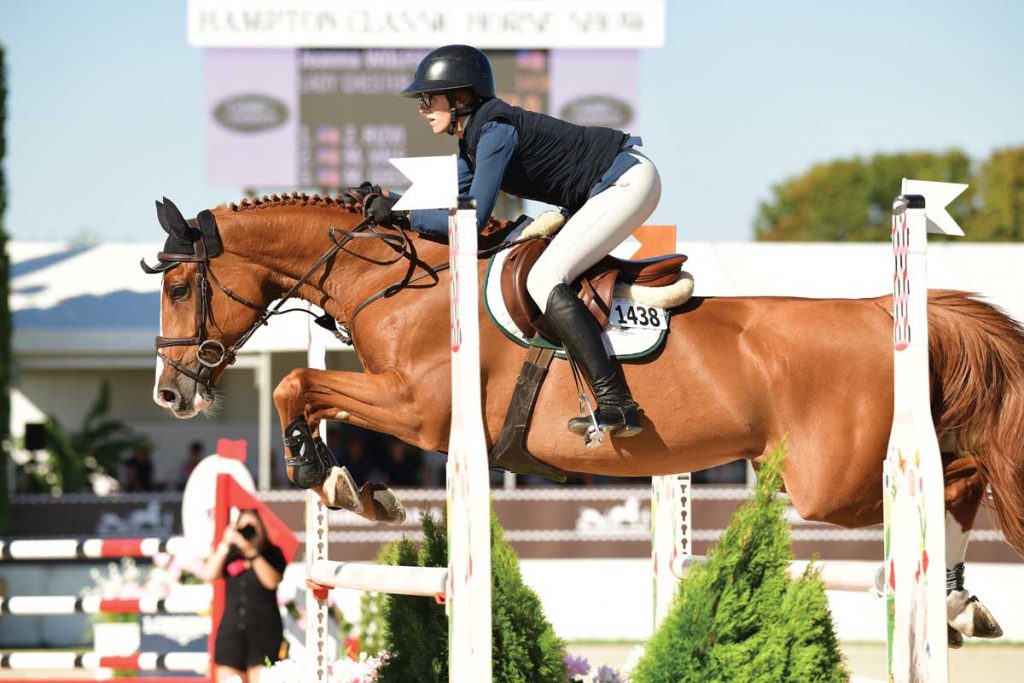 Joey Wölffer is a dedicated multitasker. On any given day, the fashion entrepreneur, vineyard co-owner, and year-round equestrian is juggling clothing and wine concepts, show jumping, and mothering her two young daughters, Nell and Evie.  
"I am in awe of Joey's energy," says her longtime friend Jessie Randall, founder of the fashion company Loeffler Randall. "While she is creative and a strong businesswoman who can't sit still, she is genuine and down-to-earth, a woman who has it all."
Joey owns, manages, and designs for her own fashion label, Joey Wölffer Reworked. She splits her year between her winter residence in Wellington and her home in Sag Harbor, the chic Hamptons town where she has an eponymous fashion boutique that is a mix and match of luxe jewelry, accessories, and clothing, complete with international vintage offerings.
With her older half-brother, Marc Wölffer, Joey owns the Wölffer Estate Vineyard in Sagaponack, New York. Their late father, German-born venture capitalist Christian Wölffer, started the winery in 1988, and the siblings took over the business in 2013. They quickly introduced the brand's successful Summer in a Bottle Long Island Rosé, producing 1,530 cases that year. By 2022, production of Summer in a Bottle Long Island and Côtes de Provence had climbed to 73,000 cases. Summer in a Bottle is one of the estate's five rosés being featured this year at the Winter Equestrian Festival at Wellington International.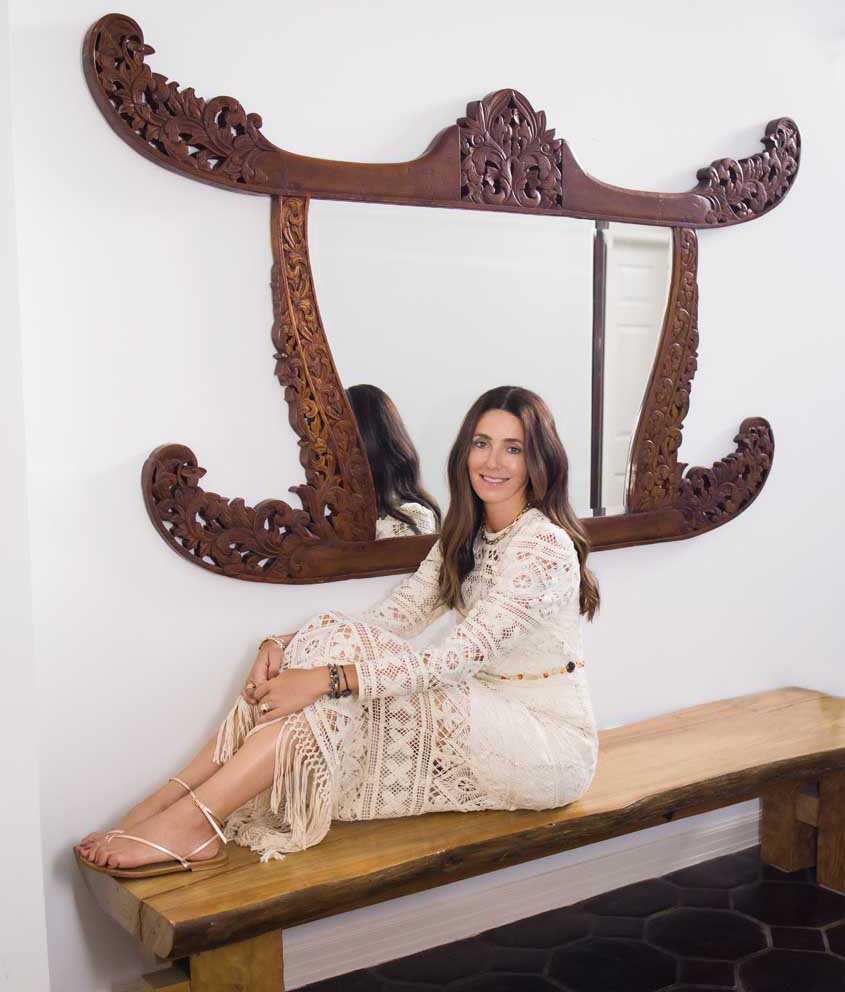 But for all her business ventures, Joey still carves out time for one of her greatest joys: horses. She spends at least one hour a day, five days a week riding horses and improving her competitive jumps. Joey, Marc, and their sister, Andrea, own 70 horses that live at a 100-acre equestrian center on Wölffer Estate—and a few members of the stable make the annual winter pilgrimage to Wellington alongside Joey. 
"I love riding and jumping," says Joey, who started riding at age 6. "It is a passion, and [it is] also therapeutic for me because I am always moving and restless. We had a stable before we had a winery, and now everything is connected on our Sagaponack acres."
 Born in New York City, Joey got her drive and creativity from her parents. Her mother, English-born Naomi Marks, is a former jewelry designer for Harry Winston and the heiress to Marks & Spencer, the British multinational retailer. Joey's father made his money in real estate, before passing away in late 2008 following a swimming accident off the coast of Brazil. News accounts described him as a bon vivant who spoke six languages, made millions, and was larger than life.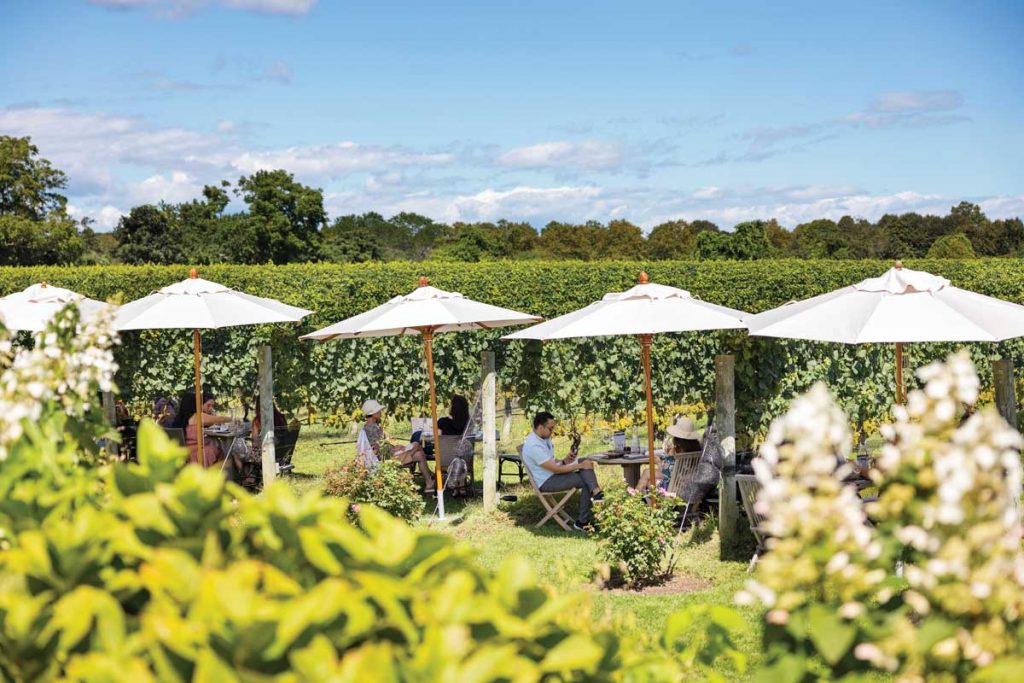 "Dad was difficult, a fighter and risk-taker," says Joey. "Mom is creative and private, and [she] encouraged hard work." 
When Joey was 9, the family moved to Sagaponack to pursue life in the country. She later attended boarding school at The Taft School in Connecticut and spent her summers as a teen in service jobs, hostessing, and working at a camp. After graduating from Vanderbilt University in 2004 with a degree in human and organizational development, she relocated to London, where she became the head designer of fashion jewelry at Meems. But, she says, she was lonely in London and returned to New York after just under a year. 
Restless and ready to roll, she began working 12-hour days in design and production in the jewelry department for Accessory Network, a leather and accessories company, before landing another corporate fashion job with Jones Apparel Group. In 2008, she met her now-husband, Max Rohn, while waiting on a platform at a train station in Jamaica, Queens.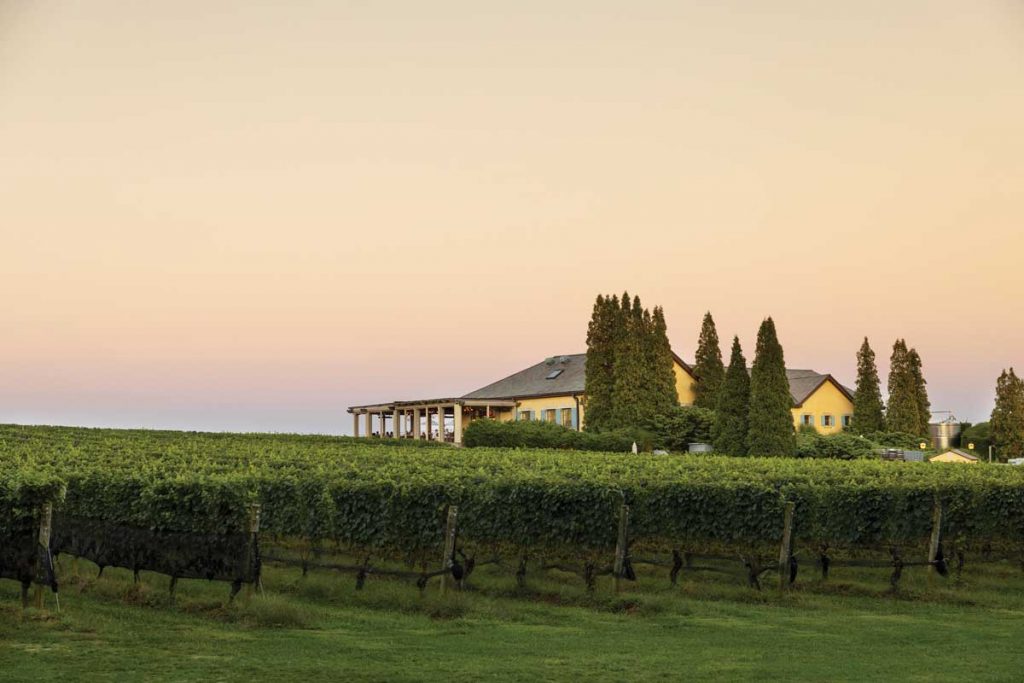 "We were two tall people standing there when he asked if I was going to the beach," Joey recalls. "We chatted, learned we both had German dads, and found things we had in common. We got close quickly when dad died shortly after we met, and I knew I was going to marry him."
A year before her 2011 wedding, Joey was ready to embrace her fashion dreams and start her own business. In 2010, she quit Jones to start a clothing venture called Styleliner Truck, a novel luxury accessories boutique on wheels. 
"I stayed with Jones as a consultant for a year because it takes a hungry person to try something risky like this alone," she says. "It was crazy getting the truck [and] designing it, then even more challenging being a pioneer of fashion trucks because I ran into obstacles."
Where to park the truck, for example, was an issue. Police would try to keep her off New York streets, so she had to devise ways to bring her fashion to customers. "I started going to the homes of celebrities, hedge fund owners, and to birthday parties," Joey says of her nomadic approach. "I was young, hardworking, and eager to succeed."
In 2013, life got even busier when she dove headfirst into the wine business. "At first I was hesitant about the winery because I didn't want to copy dad—I wanted to create my own life," she says. "But after working out the logistics of partnering with my European-based brother, I got excited about expanding the family business, and at the same time I continued to pursue my fashion dreams."
But, in 2015, after driving the Styleliner Truck around the United States for five years, Joey realized it had become too much of a burden. She decided to change her fashion direction.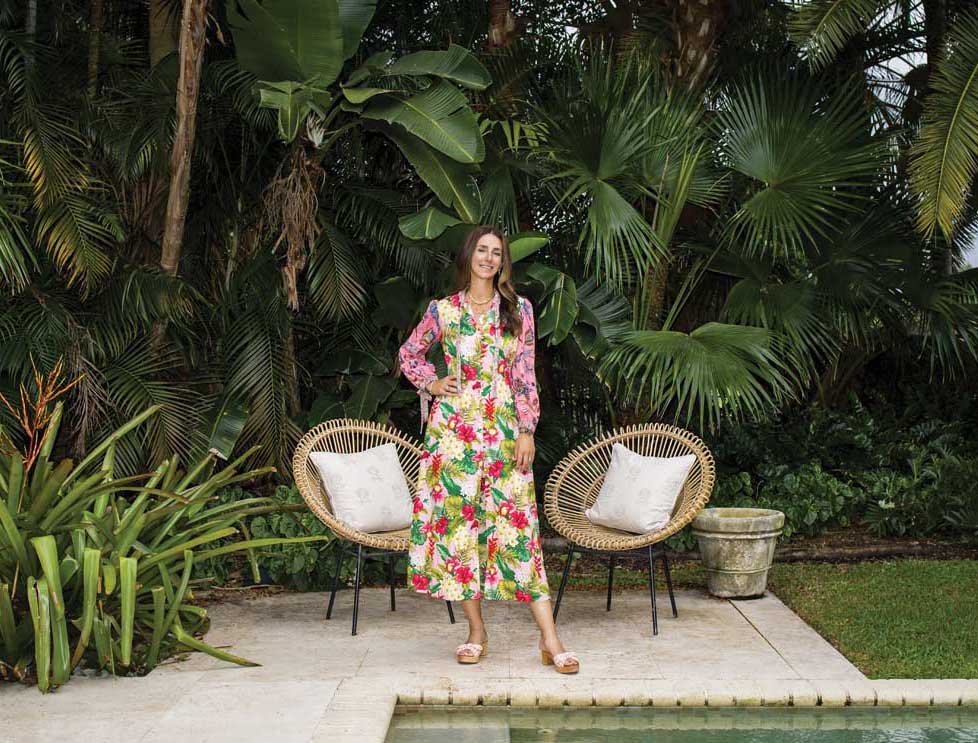 "I broke down on the side of the road near Boston at 3 a.m. while pregnant," she relays. "That was enough for me. I opened the brick-and-mortar store in Sag Harbor, which was a better fit [for me] as a mother. It was easier all the way around." 
The following year, Joey and Marc opened nearby Wölffer Kitchen Amagansett, a restaurant serving seasonal food paired with Wölffer wines. Fast-forward to today, and Joey is committed to all her professional pursuits, on top of being a wife, mother, and equestrian. 
"Joey has an amazing, global, creative brain to dream big yet keep her feet on the ground," says her friend Sarah Wetenhall, owner, president, and CEO of The Colony Hotel on Palm Beach and a New York resident. "She is practical with a big heart and has a lot of empathy for others. She is unique and impressive, and [she] actually feeds off of energy and being busy."
Joey also has the support of her husband, who not only serves as CEO of Wölffer Estate Vineyard but also encourages her to pursue her equestrian interests. "Max is the best," Wetenhall adds. "He is the rock to make Joey's energy flourish."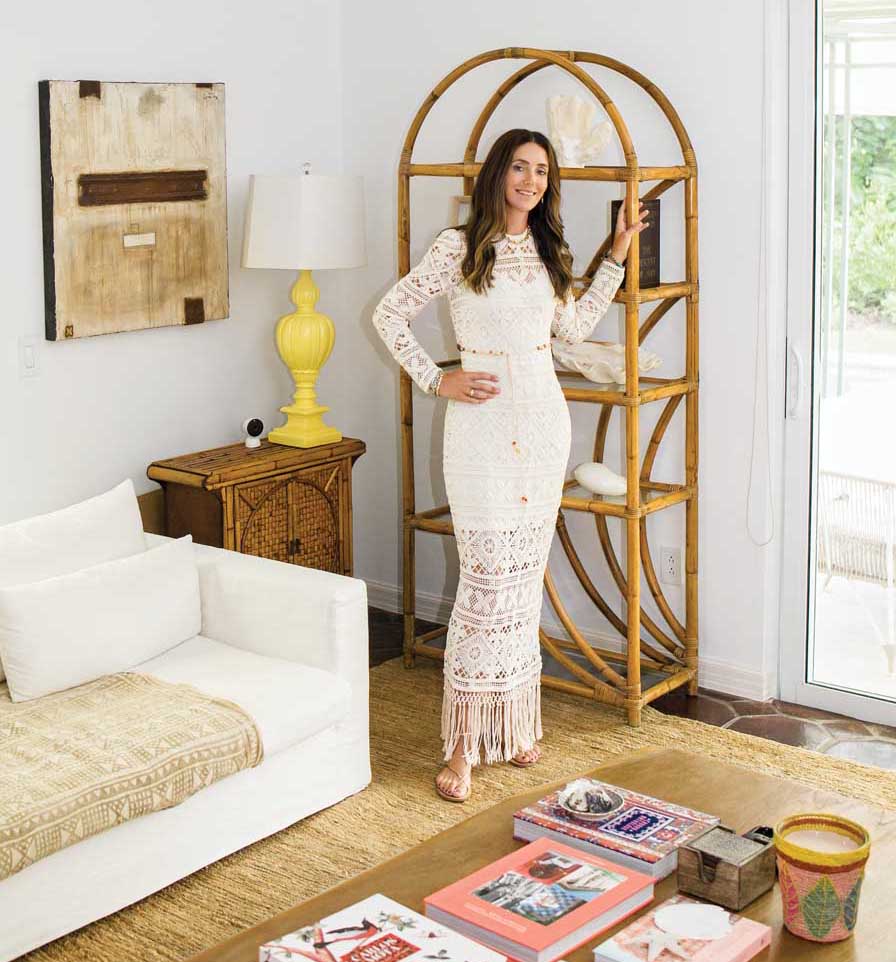 As a competitive jumper, Joey is always trying to improve and exceed her limits in the same way she does in business. She is constantly practicing her jumping skills and competes year-round in the Northeast and Wellington. "I want bigger jumps," she says. "I focus on the process. Plus, I am happy that my daughter Nell also loves horses."
Always the entrepreneur, Joey enjoys Palm Beach enough to open a pop-up of her fashion boutique here and is currently looking for a location. (She had a store briefly at The Royal Poinciana Plaza in Palm Beach but closed it during the pandemic.) She acknowledges that she's had a good life and many opportunities. She takes nothing for granted and will continue to build her businesses while giving more to others, especially favored charities like the Robin Hood Foundation and the Bridgehampton Child Care & Recreational Center.
"I look around and appreciate where and who I am," she says. "It is important to stay true to me while doing more for others in the coming years."
Story Credits:
Hair and makeup: Deborah Koepper, Deborah Koepper Beauty, Palm Beach
Location: The Wölffer residence, Wellington
Facebook Comments