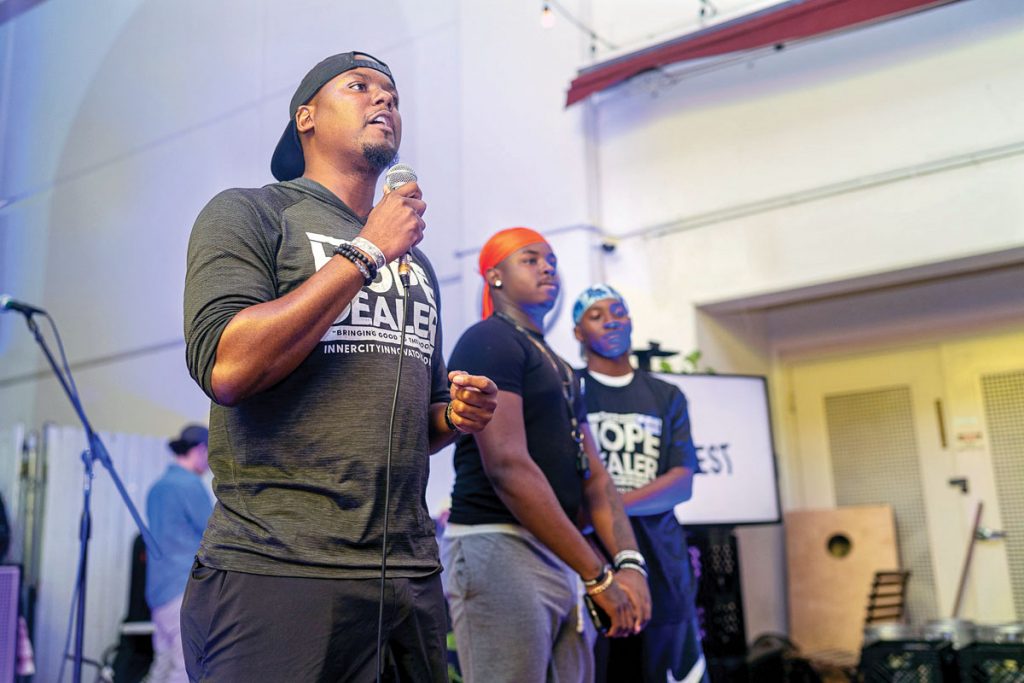 As West Palm Beach resident Ricky Aiken sees it, the circumstances you're born into don't have to be a life sentence. The rough streets he grew up on showed him firsthand the devastating effects of gun violence and the hard-to-break cycle of poverty, addiction, and hopelessness.
"Too often, youth resort to violence because they lack the social and emotional support to realize better options," Aiken explains. "I grew tired of losing my friends, youth, and community members to gun violence and incarceration, so I stepped up to do something about it."
He formed Inner City Innovators, an organization that provides mentoring to inner-city youth, with a rallying cry: "Real change happens when those who need it lead it." His programs focus on leadership development, social and emotional learning, and community service as a way to empower improvement from within.
Because homicide disproportionately affects young Black males residing in disadvantaged communities—in fact, homicide is the leading cause of death for Black males between the ages of 15 and 44, according to the Centers for Disease Control and Prevention—Aiken also hosts anti-violence workshops. The goal is to equip those who live in areas besieged by gun violence with the skills they'll need to keep themselves safe and reduce their likelihood of being a victim or a perpetrator.
"No one has more incentive to change the negative characteristics plaguing communities like ours than the young people who must call these communities home," says Aiken, who plans to expand the work of Inner City Innovators to suffering neighborhoods nationwide. "I believe there's a 'Ricky Aiken' in every community of concentrated disadvantage—they just lack the platform to execute on their vision for a better community. It's my mission to provide them that platform."
Facebook Comments