In Boca Raton, lifelong dancer Andrea Rogers founded the full-body barre workout Xtend Barre, which now has more than 85 locations worldwide. In addition to managing her expanding global empire, she helps the Victoria's Secret Angels and other celebrity clients get in tip-top shape. In the world of fitness apparel, Joanne Cloak is making her mark with Jofit, a line of golf, tennis, and athleisure clothing lauded for its ultra-flattering fit. Cloak was a part-time Stuart resident for 15 years, and Jupiter is home to Jofit's East Coast location. PBI spoke to these savvy entrepreneurs about their business acumen and thoughts on female leadership.
---
Andrea Rogers, Xtend Barre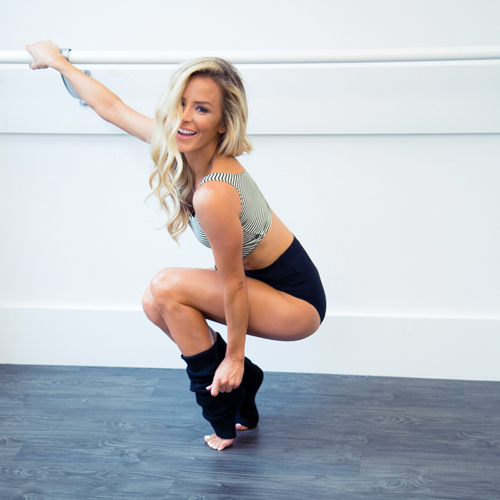 PBI: Why do women make great leaders?
Rogers: Everyone always says we're great at multitasking, which is absolutely true. Women find a way to make it work. We're also empathetic, and I think that lends well to being a good leader. [We can] identify the strengths and weaknesses within our team, and empathize with what their needs, desires, and talents are to put together a strong team.
PBI: What advice can you offer to women who want to start their own business?
Rogers: Start small in little test groups. Really understand who your audience is, what your product is, and what your unique selling proposition is. Also [ask yourself], do you love this? Do you love this enough to put everything into it and grow it? And before you put too many resources into it, is it viable? You don't want to ask family and friends. You're going to get a crazy amount of opinions and people who doubt you, or just say they love it to "yes, ma'am" you. When you start small and local, you can identify your strengths and weaknesses as a company, and then decide how small or large you want to scale.
PBI: What is your biggest achievement thus far?
Rogers: I'm really proud of our international presence and the partnerships we've made in Australia and in Asia. It's pretty incredible to see people in a different country, speaking a different language, doing your workout.
---
Joanne Cloak, Jofit
PBI: Why do women make great leaders?
Cloak: I know the difference between my husband and myself is that I can compartmentalize. If I can raise three kids, go to school, work, and run a household, I can do everything without emotion. A good leader is focused and led by goals. [Women] do have compassion, but we're not emotional.
PBI: What is one quality about yourself that has evolved as your business evolved?
Cloak: Being able to see the forest through the trees. I'm always looking at where we're going next. In the beginning, because it was just me and a few friends, I didn't have that ability. Other than my kids and my family, the best part of my life is that I get to dream and then somebody makes it happen. Now my dreams are getting bigger and my imagination is stretching. It's just so much fun.
PBI: Do you have moments of self-doubt, and how do you overcome them?
Cloak: Always. I voice it, and I get the sales, customer service, and marketing teams together to get opinions. Their decisions are based on analytics, so I love their input, and I either take it or I don't. Self-doubt is good because you need those opinions. Good thing I don't know everything!
PBI: What's your next goal?
Cloak: Expanding the brand into some of my other passions, like other sports and home goods.
Facebook Comments